Same Day Sciatica Laser Therapy For Just $29
Start Living Pain-Free Today!
Sciatica is caused by compression on the sciatic nerve and the pain can be excruciating. The low back pain that radiates down the back of the leg can be debilitating.
At CHIRO & LASER Pain Relief Center of St. Augustine, we understand how discouraging it can be to complete even the simplest of daily tasks with this pain and we are here to alleviate your sciatica.
Access Personalized Laser Therapy For Sciatica For Just $29 -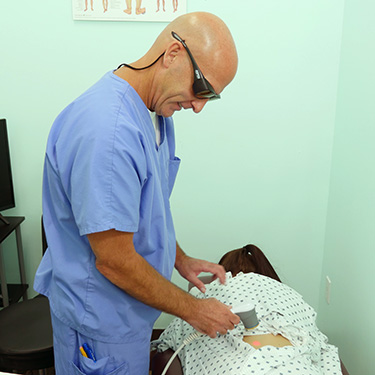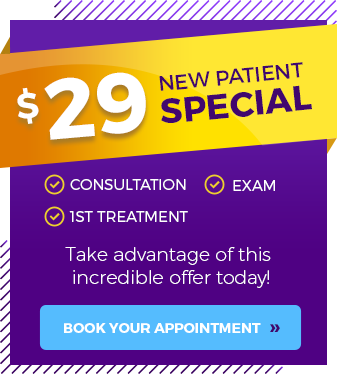 Sciatica Pain Relief Without Surgery
Dr. Gary has helped many patients experience sciatica relief without surgery. We employ natural, noninvasive laser therapy to treat this chronic ailment. Our unique approach to care gets you out of pain quickly and helps the body heal itself naturally to prevent future flare ups.
Our Class IV deep tissue laser is used by professional sports teams who know it's the quickest way to get an injured athlete back on the field. With a higher power than other lasers, you can get better faster than ever. There is no pain and it takes just 3-8 minutes to complete treatment.
Start feeling relief from sciatica pain today – Call (904) 460-2923 or

book appointment online

now!

Sciatic Nerve Pain Relief At Your Convenience
Emergencies happen and you never know when you're going to need our help right then. This is why we accept walk-ins, have same day appointments, offer convenient, flexible hours and are even open on Saturdays.
We believe quality health care shouldn't be out of anyone's reach. We are proud to offer the latest and greatest laser therapy techniques at a fraction of the cost. Our affordable fees are less than most insurance co-pays and we offer an incredible $29 New Patient Special.
We can help you today – call (904) 460-2923 or

book appointment online

now!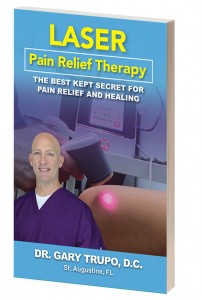 Stop in to receive a copy of one of Dr. Gary Trupo's eye opening books on health and wellness!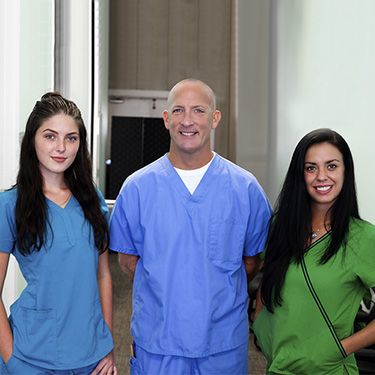 What Our Patients Are Saying About Us
Dr. Trupo uses a holistic approach combining several techniques to decrease pain and swelling. He is caring, compassionate and very thorough. He took quite awhile explaining things to me and making sure that I was comfortable. I highly recommend Dr. Trupo!

Dr Gary Trupo and his staff are some of the most kind hearted people you will ever meet…. Just when no one had answers for me, Dr Trupo did. Thank you so much for giving me back my quality of life.

Great place for treatment. The laser treatments are the best and has helped my back and ankle tremendously. Love this place!

I hope this method of healing works. I've tried many different avenues so far I'm still in the same condition..I'm willing to try the laser approach.

This is my first experience with laser pain therapy. It has only been a week but so far the results are encouraging! Dr Trupo and Dr Bloom are very professional and experienced. I feel as if they care for each and every patient who steps in their door. Lacey at the front desk is very customer service oriented and personable! I highly recommend them.

Dr. Trupo introduced me to his laser treatment and explained how it accelerated the natural healing process. After just a few appointments the stiffness and soreness was relieved and I'm just excited to go in and come out feeling 100%! Once again thank you Dr. Trupo!

The laser therapy has really helped me and my shoulder is finally healing. Dr. Trupo is very knowledgeable. Victoria is very helpful also. The service they give is really good. I highly recommend them.

I visited this office to find out about the laser technique! I had right knee surgery and after the first laser treatment my knee was feeling better. It was amazing! I am healing at a faster pace than it was healing by itself. I had the laser technique in my neck and back as well. The doctors are wonderful, caring and very understanding. Great practice!

Dr Bloom was very thorough and he's got such a nice attitude. The adjustment went great, and the laser helped almost immediately. Everyone there is so friendly and supportive. Thank you all!

Book Your Appointment Online

Laser Therapy For Sciatica Pain In St. Augustine
Call (904) 460-2923 Now!

Gentle Sciatica Relief in St. Augustine