Are You In Pain? Get Relief Today For Just $29
Our Chiropractor Will See You Today
Emergencies happen and you never know when you're going to need a chiropractor right then. This is why we accept walk-ins, have same-day appointments, offer convenient, flexible hours and are even open on Saturdays.
We believe quality health care shouldn't be out of anyone's reach. We are proud to offer the latest and greatest techniques in chiropractic and laser therapy at a fraction of the cost. Our affordable fees are less than most insurance co-pays and we offer an incredible $29 New Patient Special.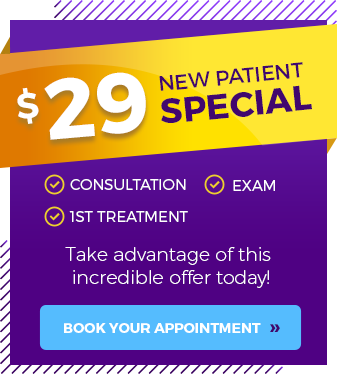 Finally Live Pain-Free With Natural Chiropractic
Dr. Gary Trupo has been passionate about getting people out of pain and living their best life with natural chiropractic care for more than two decades. With a range of solutions available including cutting-edge chiropractic techniques and laser therapy, you can be sure that you'll find what you've been looking for at our friendly, comfortable practice.
Access Personalized Chiropractic Care For Just $29 – Call (904) 460-2923 or

book your appointment online

now!

Conditions Commonly Treated
There are numerous ailments that people often seek Dr. Gary's help with:
Carpal tunnel syndrome
Elbow pain
Headaches
Hip pain
Knee pain
Low back pain
Neck pain
Plantar fasciitis
Sciatica
Shoulder pain
Discover personalized chiropractic care – call (904) 460-2923 or

book your appointment online

now!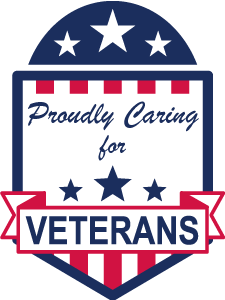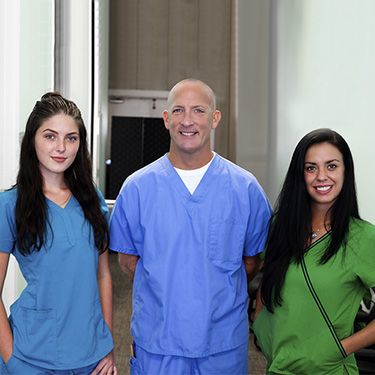 What Our Patients Are Saying About Us
Great staff and doctor. I strongly recommend this office to anyone. The whole staff was nice informative and listened. Great place!

Dr. Bloom was awesome. He explained everything and was very encouraging. His expertise from over twenty years in practice clearly shows in his knowledge and gentleness. He removed the pain in my neck, back, and arm. Highly recommended!

Everyone was very friendly and gentle today as I was a mess and am in a lot of pain. I was very pleased with my first appointment and I am hopeful that I may finally get some help and relief from the pain!

I've dealt with knee, foot, and shoulder pain over years of cheerleading and heavy lifting. A friend of mine highly recommended that I contact Dr. Trupo's office to see what I could do. I had no idea that the chiropractor could help me with my feet and knees but I am so glad that Dr. Trupo was available! He introduced me to his laser treatment and explained how it accelerated the natural healing process. After just a few appointments the stiffness and soreness was relieved and I'm just excited to go in and come out feeling 100%! Once again thank you Dr. Trupo!

Dr Bloom and staff put my mind at ease that my pain can be relieved without surgery. They were very professional and knowledgeable.

I went home with no pain I am looking forward to tomorrow's visit, I would highly recommend this chiropractor and his staff they are above and beyond any chiropractor that I have ever been to. Thank you so very much! Wonderful Dr and a great staff!

Looking forward to more treatment! I truly HOPE it works on both me and my husband.

Great chiropractic office. Loved the laser Treatment. The staff is wonderful. Would recommend any time!

I have been to a few Chiropractor's and Dr Trupo is awesome. Not only is he gentle with his treatment he cares about his patients a day genuinely wants to help them. I walk in with pain and walk out feeling great.

Very pleased with everything. Much less pain when I left the office!

All aspects of my visit were a plus! The staff members are friendly, helpful, & knowledgeable!

I can just say that it is nice to be treated with a smile and for professionalism. I will recommend to all my friends.

I'm very satisfied with my experience with Dr. Gary. I'm happy to have found him after my chiropractor of 20 years retired. Highly recommended!

Fantastic staff, great experience. Will be returning. My neck which had been so stiff and troubling for a few years has already begun feeling better. Looking forward to my next return visits for follow up treatment.

I'll say that I was very skeptical about a chiropractor in Saint Augustine. I moved here from Northern Virginia and had been seeing this amazing chiropractor for at least 13 years and worried I would not find another similar. I was amazed at how similar your office is to theirs. Thanks so much and look forward to my next visit.

Dr Gary Trupo and his staff are some of the most kind hearted people you will ever meet…. Just when no one had answers for me, Dr Trupo did. Thank you so much for giving me back my quality of life.

Dr. Trupo uses a holistic approach combining several techniques to decrease pain and swelling. He is caring, compassionate and very thorough. He took quite awhile explaining things to me and making sure that I was comfortable. I highly recommend Dr. Trupo!

Dr Bloom was very thorough and he's got such a nice attitude. The adjustment went great, and the laser helped almost immediately. Everyone there is so friendly and supportive. Thank you all!

I was not able to sit or stand without agonizing pain down my left leg. I left walking and sat down immediately after my appointment. Not 100% yet but on the way with a few more appointments. Thanks for your professionalism in a comfortable setting.

Book Your Appointment Online

We Can See You Today!
(904) 460-2923

Expert Family Chiropractor in St. Augustine