Back Pain St. Augustine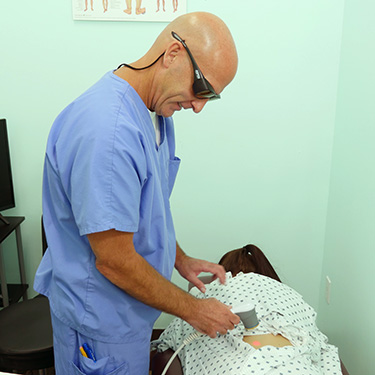 Pain in the back and neck can often be due to problems in the spine. It may have improper structure or support. If a spine loses its normal joint motion or shock absorption, for example, the result is mechanical neck or back pain. You may also have discomfort in the shoulders and headaches. At CHIRO & LASER Pain Relief Center of St. Augustine, we often see people with these conditions who benefit from our Class IV laser.
The Symptoms of Mechanical Back Pain
Most commonly, people with back pain feel it in their lower back. Spasms are also common. You may feel like your range of movement is reduced. Each joint contains an incredible number of nerve receptors. When the joint has dysfunction, it sends abnormal signals to your nervous system.
The muscles around the joint can be stiff and underactive. If left untreated, degeneration and chronic pain are the typical result. It's our goal to improve your flexibility, motion, muscular coordination, strength and endurance.
How the Class IV Laser Helps
You can experience a reduction in pain and inflammation with enhanced healing thanks to laser therapy. How? Your neuronal impulses are diminished while endorphins are released, which lessens your discomfort. Your inflammatory factors and edema are decreased, which in turn cuts down the inflammation present. When your blood flow is increased along with cytokines, fibroblast activity and collagen production, your healing is accelerated.
Schedule Your Visit Today
Learn more about addressing your back pain. Contact CHIRO & LASER Pain Relief Center of St. Augustine today!
CONTACT US »


Back Pain Laser Therapy St. Augustine, FL | (904) 460-2923